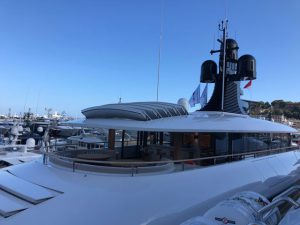 For building yachts, Marwing operates at the highest level in mechanical works and construction techniques. Marwing is a partner for boatyards like Oceanco, Royal De Vries, Feadship, Royal Huisman, and Vitters Shipyard. These yards are highly regarded and we are proud that we can achieve engineering excellence for them. We think along and engineer complex projects. The Marwing crew works in tight logistical planning, both in the workshop and on-site.
Method
In the construction of luxury (sailing) yachts, is our added value in co-creating. Our experience in yacht building – built up over two decades – is invaluable. The same applies to our knowledge of technology and engineering.
We take the time to analyze the job and grasp the big picture of the yacht. In addition, we look for solutions that keep in mind the logistical and technical processes. When all the details are clear, we can make a clear quotation. When hired for the job, we enjoy going to work and keep you informed of all progress. We also retain the available budget; when threatening to overrun, we will inform you right away.
Our people are all-round and versatile. Our well-equipped workshop is equipped to carry out assignments quickly and professionally, but we also work on projects on location.